KnowledgeBrief Manage is your home for business knowledge. A cloud learning platform with management techniques, academic research, aggregated business news, CMI qualifications and CPD tracking.
See what's included below...
---
Management Techniques
Get your MBA knowledge, in brief
Essential business school knowledge, real world relevant
Use the KnowledgeCentre to filter 100's of new and relevant techniques.
Get up to speed on everything from marketing and sales, to finance, technology and leadership.
Get the know-how on every manager's top four concerns and for Corporate clients the key 4 objectives.
All KnowledgeBrief business technique summaries and publications are Chartered Management Institute approved.
Easily share and discuss your thoughts or save for later analysis using the latest online technology.
---
Business News
Keep informed, to stay ahead
Essential business school knowledge, real world relevant
All the essential business news you need, in one place.
Live aggregated Twitter and article feeds from the best approved business sources.
Change Business Function to get the latest developments in all major fields.
Direct access to top 20 management techniques that all successful managers need to know, or for Corporate clients for your specific target.
Get the latest BriefPoint: important updates from others in the user group.
---
CMI Qualifications
Get qualified, get better results in business
Essential business school knowledge, real world relevant
Advance your career with Postgraduate qualifications in Management and Leadership.
Become a Chartered Manager to enhance your reputation, with official letters after your name.
Study at your pace and time with online distance learning.
Enhance your value by investing in yourself.
Study for an Award, Certificate or Diploma.
---
Manage your CPD
Simplify your learning life
Essential business school knowledge, real world relevant
Users register CPD hours by answering questions about business techniques and our monthly research reports.
Store your record in one place.
Claim CPD hours with KnowledgeBrief's structured approach to development.
Auto-produce certificates and evidence to demonstrate your achievements.
For Corporate clients, benefit from the assurance of our managed service with push notifications.
---
Latest Research
Bring new ideas to work with KnowledgeBrief
Stay ahead, know the latest thinking and practice
Get the latest ideas from around the world, every month.
Get the best of the academic and professional press, in brief.
A Hot Topic and Checklist to keep your thinking fresh.
All the publications you know you should read, summarised.
Covering the latest thinking and practice in strategy, marketing, leadership and more.
---
Used by the world's most innovative firms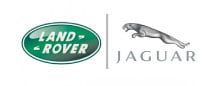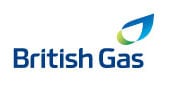 Read more »